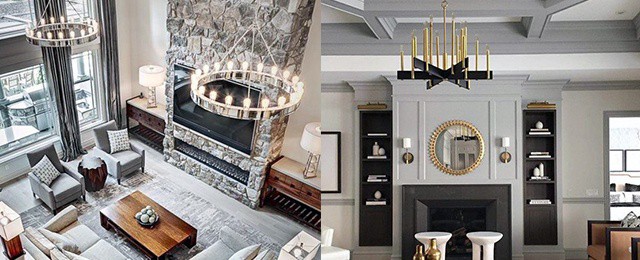 Interior lighting solutions in Nairobi.
Whether you need light fixtures, a complete overhaul of all lighting and wiring in your home, or emergency lighting, Arrowtech Electricians provides a full range of electrician services in Nairobi.
From classic interior lighting fixtures to adding the latest smart technology to control the lighting in your home, our fully qualified, knowledgeable, and friendly electricians will work with you to install and maintain interior lighting solutions designed to make your home both attractive Power can also generate energy while being efficient.
Lighting installations in Nairobi
From a single light fixture to a large pendant or spotlight, we have experience installing lighting fixtures in residential and commercial properties safely, quickly, and efficiently.
While in some cases it's easy to replace the light yourself, we take the stress out of making sure your light installation is safe and effective.
Modern lamps come in many types, and you may need to install things like downlights, special LED lighting, or even antique light fixtures, which in many cases will require an electrician to make sure it's done correctly.
Our experts at Arrowtech Electricals will be at your home in no time to get your lighting up and running in no time, so you can enjoy your new lights with peace of mind.
Interior Lighting Repair
It is a fact of life that we sometimes experience power outages in our homes. After examining the usual suspects including light bulbs and your consumer unit, it may be time to call our professional electricians.
While in most cases if only one area of ​​your home is affected, you can wait until someone is there to deal with the problem during business hours, it may be necessary to call an emergency electrician in your area to protect your home, for example, if you have a catastrophic Lighting failure that could be dangerous to children or vulnerable people in your home, or the building is used for commercial purposes.
Lighting problems can have many causes. From problems with the faucet itself to problems with the circuit that powers your home.
All of our electricians are fully trained and qualified, and our goal is always to identify problems and implement solutions as quickly as possible to get you back on track as quickly as possible and keep costs as low as possible.
LED home lighting in Nairobi
Installing an LED lighting solution in your home can help you save a lot on your energy bills while reducing the need for constant bulb replacements, as some LED bulbs can last up to 50,000 hours, which equates to about 100 hours of constant lighting for 10 years!
LED light strips can be elegantly incorporated into various areas of your home or office, such as under cabinets or open shelves, downlights in the kitchen, or even outdoors in the garden or balcony.
Contact Arrowtech Electricians today to find out how we can help transform the look of your home or office and save money with LED lighting fixtures
Nairobi moving lights
When renovating your home, you may need to move your lighting to accommodate the new layout. Moving lights around a home often require rewiring, as new wiring is required to power the new light fixture.
Learn more about our rewiring services in Nairobi.
Add wall sconces to your Nairobi home
Wall sconces are a great way to add mood lighting to any room and also help free up space that would otherwise be taken up by traditional light fixtures.
For example, adding a wall-mounted bedside lamp to your bedroom gives you space on your nightstand without having to put a freestanding bedside lamp in it—meaning you can use the space for other things.
In fact, wall sconces are popular throughout the home and can be used to provide softer lighting than the main fixture or to provide additional task lighting in specific areas.
light switch
At Arrowtech Electricians, we offer a wide range of services to help you replace the light switches or sockets in your Nairobi home or office.
While in many cases it is possible to replace a light switch yourself, as the types of switches become more complex you may need some help at Arrowtech Electricians we offer a reliable and affordable service to help you replace or install your switch.
Replace lights with ceiling garlands.
If you live in a traditional property, you may have ornate features such as ceiling roses or cornices. Arrowtech Electricians are specialists in Nairobi so we have worked on a variety of older properties.
That's why we take extra care when installing new lighting to maintain the integrity of your home's historic features.
Add a dimmer switch to your home
Dimmer switches provide the ability to control room lighting levels, allowing you to quickly switch between dim ambient lighting or brighter lights when needed.
Dimmable lights also mean you save energy because dimmer switches use less power than full-power switches, which can also help your bulbs last longer.
With a wide variety of dimmer switches on the market today, it's worth noting that with LED lighting you also need to be careful about buying the right type of bulb – as not all LED bulbs are dimmable and can be unreliable.
Arrowtech Electricians are experts at installing dimmer switches for both LED and standard settings and can guide you through the pros and cons of both.
Kitchen Lighting Installation
For many of us, the kitchen is the heart of the home, a place the whole family can enjoy, whether it's cooking, eating, relaxing, working, reading the newspaper, or just spending quality time together.
Based on this, homeowners are increasingly realizing that installing various lighting fixtures in our kitchens can completely change the way the space is used.
For example, kitchens can provide zones by creating different spaces using different types of lighting, such as: and accent lighting, such as track lighting or recessed downlights, to accentuate kitchen features.
At Arrowtech Electricians, we have helped many clients transform their kitchens into comfortable and functional home focal points with clever lighting fixtures. From adding LED lighting to the base of kitchen cabinets to complete kitchen rewiring, we can help you achieve the kitchen ambiance of your dreams with clever lighting.
Installing a spotlight in a Nairobi home or office
Spotlights are increasingly popular in Nairobi homes and flats, and for good reason.
Spotlights in your home can provide excellent light coverage, especially in areas like kitchens and bathrooms.
If you, for example, assign spotlights to specific switches, allow you to control multiple spotlight zones with different switches, or add dimmer switches, spotlight lighting is an especially flexible way to light up spaces in your home.
Can I add spotlights to my apartment or condo?
When an electrician installs a spotlight in a home, they usually need to go into the room where the spotlight is to be installed, whether it's an upstairs room or an attic. If you live in an apartment and don't have access to the floor above, further work may be required as additional holes may be required to run cables.
At Arrowtech Electricians, we are specialists in Nairobi and therefore have extensive experience in electrical installations in flats and apartments, and we can often provide solutions that are both efficient and cost-effective.
If you would like to install a spotlight in your house or apartment, please contact us for a custom quote.
Smart lighting in your Nairobi home or office
Many homes are now turning to exciting new smart lighting devices and fixtures to control the lighting in the home.
From light bulbs that can change color with a simple voice command to adding sensors that enable automatic lighting, smart lighting solutions are changing the way we control the lights in our homes.
At Arrowtech Electricals, we can help install and maintain a full range of smart lighting equipment. Learn more about our smart home electrician services.
Installing chandeliers in Nairobi
Installing a chandelier can be a delicate task that requires not only electrical skills but also the dexterity to properly handle your chandelier.
Our experienced electricians have extensive experience installing and moving pendant lights.
From modern fixtures to large antique crystal chandeliers, our fully qualified electricians can help you move or install them in your Nairobi home.
Outdoor and Garden Lighting
Arrowtech Electricians in Nairobi understands that your outdoor space can be an extension of your home and therefore offers a wide range of outdoor lighting solutions.
From installing outdoor lighting and sockets to outdoor LED solutions, find out more about Arrowtech Electrician's outdoor electrical services in Nairobi.
Emergency Electrician for Lighting Problems
At some point, you may have problems with the lighting in your home. Whether it's a single luminaire not working or a lighting circuit interruption affecting a range of lighting fixtures.
Lights in your home or apartment can suddenly go out for a variety of reasons, from defective circuits or switches to wiring problems. In some cases, you may need emergency help to get your lights back on, and this is where our reliable Nairobi emergency electricians can help. We always try to solve the problem on the spot and can contact you within 1 hour in most cases.